Welcome to the one and only Fig Database.
Your one stop site for all of your fig research and social resources. The Fig Database is your customized, searchable database of edible fig varieties with advanced search, filtering, ratings, individual record keeping and social networking from and for collectors like you.
Latest Fig Reviews
---
seattlefiggirl From Zone 8
Ripen on 8/27/18 in Seattle, WA California Brown Turkey aka CA Brown Turkey There are many strains of Brown Turkey Figs, California comes from CA. Some have mentioned this may be Japan's famous Masui Dauphine. I don't grow a Masui Dauphine so I can't compare. This strain of BT is much larger and of better quality than the BT my local markets sold. Not all BT is the same. They have similar characteristics which they have the same name for reference. But it can be confusing at times. Hopefully, I can do a side by side comparison of these BT types figs. notes: much bigger size than market little seedy I could have waited a couple of more days to have the best taste. It is different than PNW popular Vern's Brown Turkey aka VBT is medium in size and not as meaty texture. Mildly sweet, my Black Jack Fig was sweeter in comparison 9/6/2018 large open eye = prone to splitting during rainy Fall overall ratings 7/10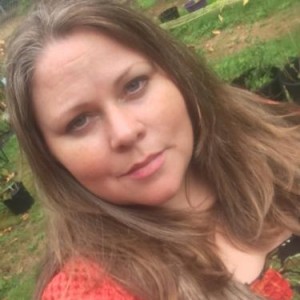 Reba From Zone 8
It was delicious 🤤 very sweet with a honey berry flavor and thick syrup. It's a keeper for my collection.
Latest Fig Variety Addition
---
What our users are saying
---
Fig Database has brought together fig lovers from around the world to help combine the vast amount of information about figs all in one location. The database has helped me connect with many fig lovers like me and it has allowed me to further expand my collection. I am so grateful for the people that selflessly created this website because there is really none other like it.

An amazing fig encyclopedia with a social media flair. You can get a wealth of information on a huge number of fig varieties including the history, growth habits and flavor profile. In addition, you can read other people's reviews of each fig variety and see where it is being grown on the world map. Finally, you can set your own lists of figs you own, you wish to own, and figs that you have tasted. I almost never close the Fig database tab on my browser!

Love, love, love Figdatabase.com! Wish I knew about it when I first started with figs. I wouldn't have made so many mistakes picking my varieties! This web site is a wealth of knowledge for all the fig enthusiasts. What a fantastic tool for all of us to use in our fig growing journey!

The New Fig Database is the place to be for your fig variety research. The team members have all shown to be very knowledgeable and have offered answers to questions I couldn't find elsewhere. Now I can contact other members across the country to find information on varieties and share my experiences. Great job on the The New Fig Database!

Fig-database an amazing excellent source for all things figs. It is a great platform for old and new figsters looking for accurate information. Rigo is very passionate about Fig-database and I highly recommend checking out this site.

Figdatabase.com is a great website if you want to learn about different fig varieties, find out if a fig can survive in your climate and if you want to compare a fig fruit. It feeds from the entire fig community. If you have a question, contact manager team members, they will reply quickly. Great Website.

What's not to love about figdatabase.com. Fantastic varieties and navigating is easy. I use it all the time!

This is a great site to truly learn about the many varieties of figs and there strengths and weaknesses of growing in various zones. The admins on the site are not only knowledgeable but grow many of the varieties themselves which gives them the ability to provide accurate and detailed feedback of the varieties.

Fig Database is the best place to find trusted information provided and verified by avid fig enthusiasts. We can submit our own pics, our own reviews and are able to keep a record of all that we are growing and learn and share from thousands of other fig lovers. They have built a custom website, dedicated to the fig hobby, that offers more functionality than any other. I love sharing the joy of figs with others and Fig Database makes it easy.

I enjoy being a Figdatabase member. I was able to connect with other fig members in a different way compared to ourfigs and facebook fig groups. the unique design of own list and wishlist makes it easy for me to look for others who have what im looking for and see their wishlist if there is something i can offer to trade. this makes makes discussing trading simple. I can also gift cuttings or plants to other members i know is looking for that particular variety. I can share my opinions of figs varieties and how it does in my zone for others to see and compare notes. thank you figdatabase for all the things you have contribute to the fig community! i highly recommend anyone who is not a yet member to join to see what is all about!